In keeping with its mission, Centaurus Enterprises and its Partners are committed to evolve into an international  leader providing cost-effective, superior quality and commercially viable solutions to make your business successful in every aspect of the word.
OUR MISSION:  To deliver the highest quality, reliable professional service at a competitive and affordable price.
OUR VISION:  To emerge as a global leader in the Consulting Industry, by delivering exceptional value and respect to customers and employees alike.
Seeing the People in our Global Vision
Centaurus Enterprises is a Hamilton-based company with an International vision.  We work hard, and with passion.  Our joie de vivre (joy for life) and love for everything we do, has redefined success at a corporate level and fun as part of our business includes corporate travel planning, where we integrate business with leisure in the most exotic locations around the world.
We are an innovative and unique company designed to meet the needs of new businesses in the new millennium.  It is a labour of love that provides top quality services and Integrated Solutions to all Industries. We offer a wide range of expert services;  legal, international business development, interpretation and translating 24/7, corporate travel, corporate flight crew.   Centaurus delivers a whole spectrum of consulting, legal advising, marketing, advertising services, advocating on complex government issues.  Our primary objective is to maximize business performance and profitability for our customers.
Centaurus is a company made up of independent partners, comprising of a team of qualified and experienced professionals with extensive experience in  their respected areas; web design, photography, law (barristers and solicitors), financial advising and analysis, insurance, real estate, international business development and advising, project management.  We will securely  assist the transition of any new venture  a guaranteed success in this competitive world.
We are also equipped to provide skilled personnel anywhere in the world. This breadth of expertise allows us to respond decisively and on time, in environments where complex variables and change are daily challenges.
At Centaurus, we strive to create valuable synergies with our customers. By offering services for all your business needs, Centaurus serves its clients beyond bounds. With development facilities at various locations worldwide, we are the partners of choice to provide a one stop service for new business start-up.  Our methodology combines people, technology and process to provide our clients with tangible, concise deliverables and a measurable return on investment.
Trusting Centaurus to deliver an efficient and effective service means that our clients are guaranteed to experience immediate benefits
As Centaurus is a bright constellation in the southern sky, so are the professional staff and partners at Centaurus Enterprises. Centaurus Enterprises is an innovative and unique company designed to meet the needs of new businesses in the new millennium using the multi skills of professionals specialized in diverse areas.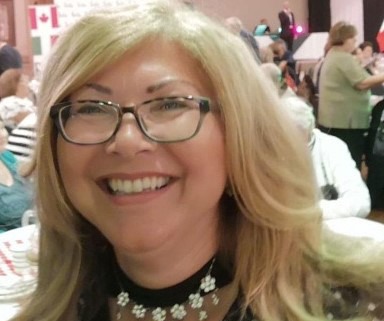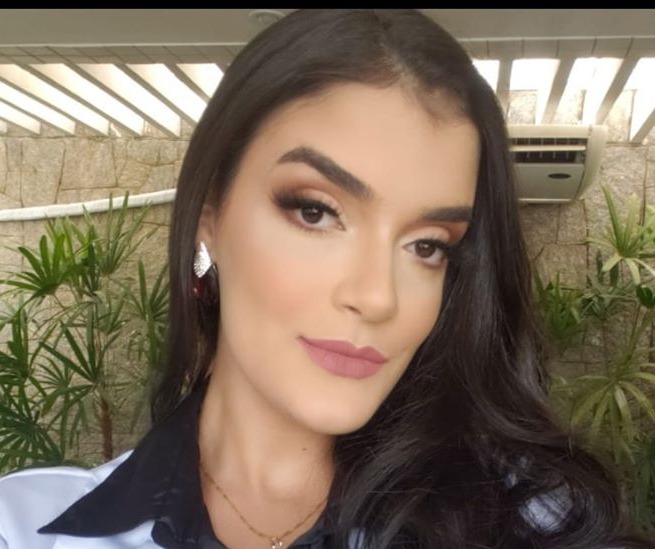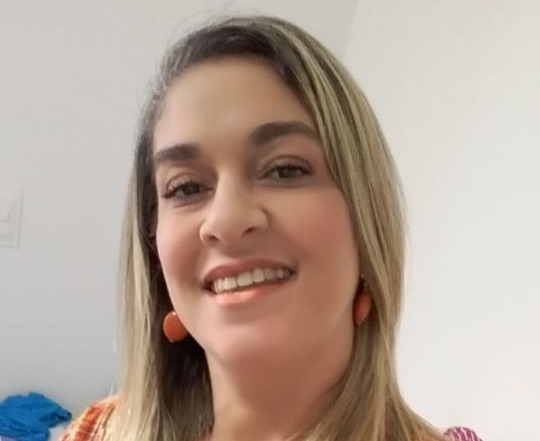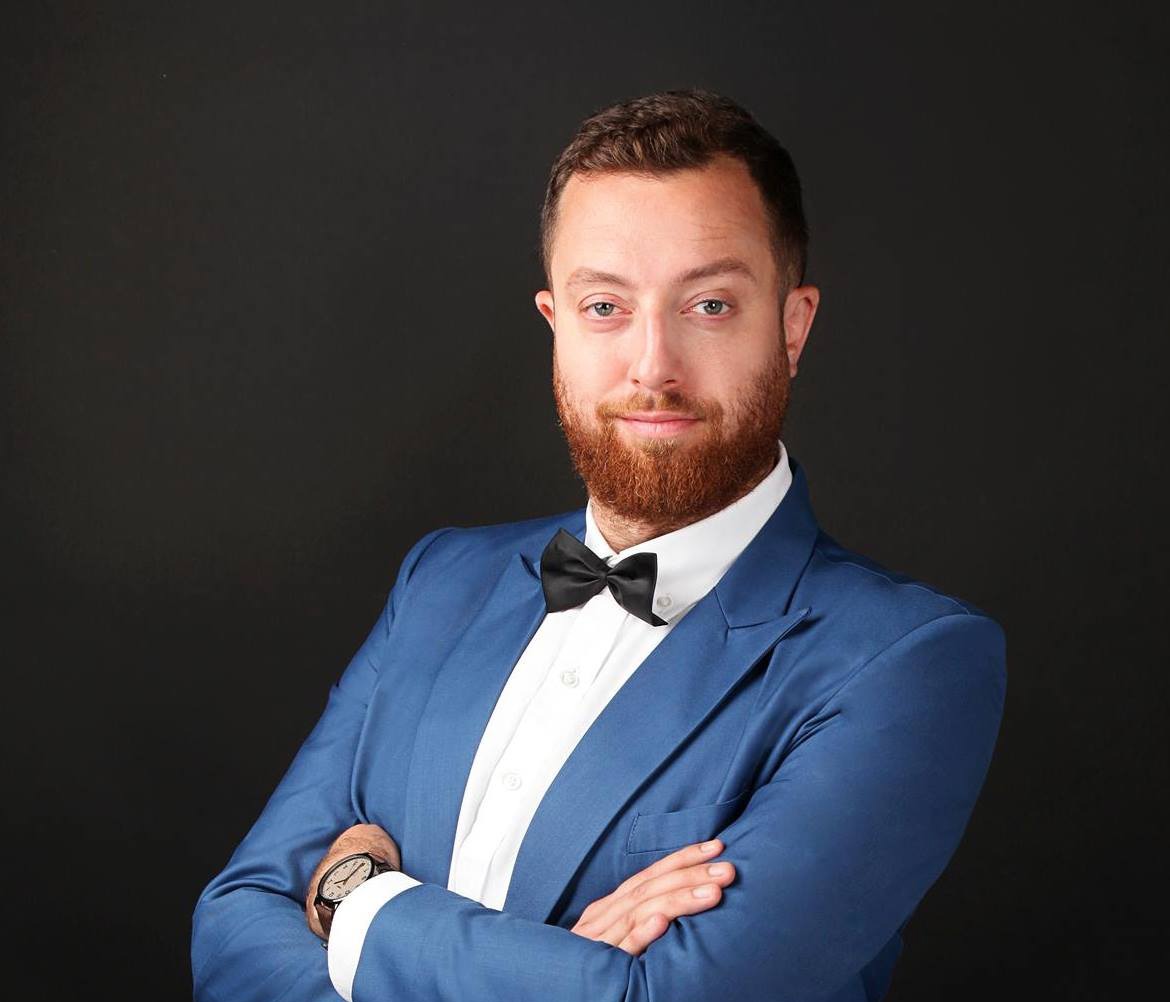 Rosemary Baptista
Founder and President
Rosemary's achievements and talents are diverse.  Her passion for continuing education is evident through the educational programs which she has created and taught.  She completed her Certificate as an Adult Educator from Mohawk College in Hamilton, Ontario.  She introduced, directed and taught the English as a Second Language and Citizenship classes for the Separate School Board in Hamilton.  She contributes her love for education by inspiring and motivating students at Pathways to Education Canada as a Tutor and Mentor. 
Read More About Rosemary
Rosemary was born on Governor's Island in Rio de Janeiro Brazil.  Her father served in the Brazilian navy.  He was a politician and worked in National Security.  Her mother was Executive Secretary and accountant for the Director of Hydro on Governor's Island.  Rosemary was raised and educated in Canada and the United States.  Her education is as diverse, as her DNA, and skills.  She earned Honours in Business and Administration and completed the Self-Employment Certificate Program through Human Resources and Skills Development Canada.
She has worked for as an International Business Development Manager, Strategic Planner and Project Manager for a multimillion-dollar software company based in Toronto, with offices in Europe, United States, Portugal, Latin America, and China.  Her specializations are healthcare, homeland security, boarder control, law and enforcement, government services, international affairs, transportation, and aviation.
Rosemary's started an early career as a public servant.  Whilst pursuing higher education, she worked as a Tour Monitor at Dundurn Castle, the home of the first Prime Minister of Canada, Sir Allan Napier McNab, prior to Canada's confederation on July 1, 1867. 
Consecutively, she served as a bilingual Officer for the Ministry of Housing, Rent Review Program, now known as Rent Control, interpreting, applying, and enforcing, acts and legislations pertaining to landlord and tenant issues in Ontario.  With this gained experience, Rosemary became an expert in this field and founded, directed, and taught the program at Mohawk College, entitled, "The Successful Landlord", modelling and supported by TV Ontario's television show of the same name.  And later became a small landlord herself.
Rosemary's achievements and talents are diverse.  Her passion for continuing education is evident through the educational programs which she has created and taught.  She completed her Certificate as an Adult Educator from Mohawk College in Hamilton, Ontario.  She introduced, directed and taught the English as a Second Language and Citizenship classes for the Separate School Board in Hamilton.  She contributes her love for education by inspiring and motivating students at Pathways to Education Canada as a Tutor and Mentor. 
She is also a workshop facilitator at Hamilton Health Sciences.  Facilitated Integrative Medicine Workshop for Indigenous Health at the University of British Columbia and Vancouver's Coastal Health and contributed to the Flight Attendant Program at Vancouver Community College and NEC Native Education College.  She is Certified by the University of Victoria to deliver the Stanford University in California's model of Chronic Pain, Chronic Conditions and Depression Workshops.  She worked on a Career Website on a project led by the Industry Education Council of to help high school students make informed decision about their career choices.  Rosemary has also facilitated the Wonderlic Preparatory Exam,  which is an assessment used to measure the cognitive ability and problem-solving aptitude for newcomers competing for entry into the College Personal Support Worker (PSW) Program at Immigrant Working Centre funded by the Ministry of Immigration and Citizenship.
Rosemary comes from a family of National Defense, Law Enforcers, Lawyers, a Federal Court Judge, politicians and the Brazilian Navy, so integrity, hard work, loyalty, honour, punctuality, reliability, professionalism, and excellence service deliverance, and business conduct are not only virtues but expectations that are a part of her upbringing.  Her great cousin was the Mayor of Fernando de Noronha, an archipelago in the Atlantic Ocean, part of the State of Pernambuco, in Brazil.  A tribute has been paid to her great-grandfather Isaias Litwack in history books, for building the first supermarket chain in South America.
She is a proud and former member of Toronto Police Coalition Team, a graduate of Hamilton Police Service Citizen's Police College and a current member of the Hamilton Police Services Superintendent's Advisory Board.  She is also Co-Chair of the Mundialization Committee at Hamilton City Hall and Family and Patient Advisor at St. Joseph's Hospital in Hamilton.
In 1984, Rosemary was crowned Miss Brazil/Canada and appointed as the Ambassador to Hamilton's bicentennial celebrations.  She was also appointed Ambassador to the Queen's Quay Neighbourhood and Harbourfront in Toronto.
Passionate about multiculturalism, travel, and humanity, she enjoys experiencing, and celebrating all cultures around the world.  Travelling and Flying is a passion, and after completing formal training at the Inflight school in Alberta, she was trained at Air Canada Inflight School in Richmond, BC and worked as Incharge Flight Attendant for Air Canada based out of Montreal, Quebec.  She is a proud member of the United Nations of Canada, Hamilton Branch.
She has formal education in Holistic Medicine with specialization in mental health and has facilitated classes and workshops for the Mood Disorder Association of Ontario and British Columbia.  Rosemary is a Certified Grief Specialist/Counselor through the Grief Recovery Method Institute in the United States. https://www.griefrecoverymethod.com/.  Rosemary gained her experience  in health care at the North Hamilton Community Health Centre now known today as Compass, in Therapy and Wellness; at St. Joseph's Hospital; Hamilton Health Sciences; Toronto Community Care Access Centre; HNHB LHIN (Hamilton Branch); Hamilton Family Health Team; Research MaRS Discovery Centre; University Health Network ;Western Hospital and the Yellow Brick Road Holistic Centre in Toronto.  She completed the certificate in Spiritual Resilience at the University of Harvard in Boston, MA, USA and is a continuous learner at Harvard University.
Rosemary is certified as professional Interpreter by the Federal Government of Canada and is a CILISAT certified Interpreter and Translator approved by the Ministry of Immigration and Citizenship.  She is a member of Imintera (Immigration Interpreters Association).  In Addition to English, Rosemary is fluent in French, Portuguese, and Spanish.  She has knowledge of Italian, German, Latin, Greek and Hebrew.  She is an Interpreter for the Ministry of the Attorney General Court Services, Social Tribunals, Legal Discoveries, Medical Appointments, Psychological Assessments, Insurance medical assessments, Physiotherapy Appointments, Immigration and Refugee Board Hearings and Tribunals.  Rosemary has also translated magazine endorsements for the Mayor of Hamilton, Mayor of Montreal, Mayor of Calgary, Alberta and Mayor of Vancouver, British Columbia.  She also wrote a magazine interview in English, French and Portuguese for the Mayor of Kingsville.
Rosemary contributes her love for music as a choir member at the Cathedral of Christ the King Basilica in Hamilton.  She also composed the song entitled, "When the Eagle from the North meets the Condor from the South" with the assistance of Brazilian Composer and music teacher at Conservatório Musical Villa-Lobos.  The music notes was transcribed by John Laing and performed by professional singers Sarena Paton and Fernando Lima at the Ceremony held at City Hall in commemoration of the honorary title of Citizen of Rio de Janeiro, bestowed upon, the Honourable Robert Maxwell Morrow (Bob), the late and former and longest serving Mayor of Hamilton.  Bob became Rosemary's best friend, and mentor who taught her that the sky is limitless, and to treat every member of humanity with unconditional love, respect, and dignity.  And that service delivered must be genuine, of the highest quality and to always strive for excellence.
In honouring her indigenous roots, Rosemary was appointed Executive Board Member (Trustee) of the Pacific Association of First Nations Women (PAFNW) and continues studies to uphold indigenous traditions, customs and cultures through the indigenous Health Centre of Hamilton, De dwa da dehs nye, where she earned her Reiki Practitioner Certification.  She is also a member of Hamilton Regional Indian Centre, and Vancouver Aboriginal Friendship Centre Society.  As a Francophone, she is a member of Centre Francophone Hamilton and La Société francophone de Maillardville. She has contributed as a journalist and freelance write to numerous newspapers and magazines, in English, French, Portuguese and Spanish.  And a dedicated and loyal journalist, editor, and translator for Wave Brazilian Magazine.
She is certified through the Canadian Radio Television Commission, as a radio host and producer, and a member of CFMU 93.3 FM.
She has received:
an Award from Canadian Parliament for Community Participation in Toronto
 Proficiency Award from the Hamilton-Wentworth Board of Education
 Ministry of the Environment –Contributed to creating a healthy environment for the mot miles walked in Ontario. 
She has also climbed the CN Tower for the United Way
Rosemary has also contributed to the YMCA as a volunteer Aquatic Fitness Instructor, and Cycle fit Instructor in Hamilton and Burlington.
A lover and advocate for animal rights and the environment, she has worked for Environment and Climate Change Canada in the protection of migratory birds and wildlife.  She is a supporter of the Hamilton Aviary (Friends of the Aviary).
 Rosemary is nonpartisan in her political views, and multifaith when it comes to spiritual views, respecting, honouring and embracing all our differences, and uniqueness.
 Favourite quotes:
 "Let us strive for the impossible. The great achievements throughout history have been the conquest of what seemed the impossible."  Charlie Chaplin
 "With great power comes great responsibility" Peter Parker principle, Spiderman Movie
"Choose a job you love, and you will never have to work a day in your life."
― Confucius
Jullia Müriel Messias Litivak Escobar
Portuguese Teacher (Brazil), ESL for Portuguese
Jullia is completing her dental surgeon Program at Potiguar University in the Natal, Rio Grande do Norte.
She specializes in special needs education.
Her fluency in English and Portuguese allows her to teach these two languages to vacationers or entrepreneurs. As her specialization is in healthcare, her teaching technique and approach is ideal for healthcare professionals.
Margareth Messias Litivak
Portuguese Language Teacher (Brazil)
Science and Healthcare Professor Margareth has attained numerous years experience as a Brazilian government Science and Mathematic Teacher.
She has attained the following degrees:
Post-graduation in Environmental Management / Educational Institute of Pernambuco
Postgraduate studies in Clinical Analysis / Frassinetti Faculty of Recife.
Second Degree in Pedagogy – Teaching Education/ Potiguar University
BA in Biology / Olinda Higher Education Foundation
John Jellenik
In-Flight Service Director
John is an In-Flight Service Director for Air Canada Rouge that specializes in providing passengers and high profile clientele with friendly, professional and timely service with a focus on safety.
John's previous work experience includes a pivotal role for the Toronto International Film Festival as the Assistant Manager of ticketing services, a teacher of English overseas in China and voice acting roles for animated movies.
He has completed the Disney Foundations for Excellence course in Orlando, is certified for first aid in aviation and the handling of dangerous goods
Dr. Rodrigo Pinheiro
Dr. Pinheiro is a biologist with multidisciplinary training in the environment, humanities, legal sciences, geography and public management, remote sensing, Human Sexuality, Photography, Law, Private Arbitration, Degree, Education and Health Surveillance.
Read More About Dr. Pinheiro
Educated in the University of Rio de Janeiro in Brazil, Rodrigo has been a leader in the following fields:
Biology
Environmental Law
University Professor
Family Therapy
He works for the State Government of Rio de Janeiro in Brazil and is a global leader in consulting, educating and protecting our environment and biodiversity.  He is an Expert in the Amazon basin and its habitat.  Expertisein the area of ​​epidemiology, health secretariat
He is a biologist with multidisciplinary training in the environment, humanities, legal sciences, geography and public management, remote sensing, Human Sexuality, Photography, Law, Private Arbitration, Degree, Education and Health Surveillance.
He is passionate and an expert in ecotourism.
Experience in ​​non-governmental organization (NGOs) management, including society, health and human sexuality and STD-AIDS prevention policies. Entities involved: AMESIA BRASIL, CHILD HOPE BRASIL, ORES among others.
Experience in mapping (remote sensing and photointerpretation), both added to the forested and urban environment.
Performed several consultancies works with companies such as Engevix and Raster.SRSIG and the environment.
Field experience in forested and urban areas in reporting and data collection and conferences.
Guest professor at the college CPII-CENTRO, in the disciplines of biology and geography,
Relevant work: Mapping of the national park of Jurubatiba, Rio Macaé, among other areas of Rio de Janeiro. Work carried out in the road duplication process, among them Br101, together with the military engineering institute (IME), in addition to technical surveys in thermoelectric and hydroelectric areas.
Participation in the development of constructivist teaching materials (book: united to build a better world – Ed Gaia) and human sexuality booklet gathered by various governmental and non-governmental entities.
Elaboration of party plans and policies (consultant).
He obtained a Master in Auditing and Environmental Management at the Fundação Íbero Americana (FUNIBER) / European University of the Atlantic
Contact Us
For quotes and pricing on our different services please use the contact form below.